Solidarity
Our Government?s inaction on the climate crisis has set Australia on fire. People are hurting. Communities are being devastated. And summer hasn?t even begun.
On the 29th of November, we will be holding Solidarity Sit-Downs nationally, to stand up for real climate action. As part of our cause, we will be raising much needed funds for those effected by the fires, through supporting the Red Cross: Disaster Relief and Recovery Appeal.?
Leading up to the event, you will be able to donate directly to the Red Cross through the Schools Strike 4 Climate fundraising page, with donations being collected at major city events on the 29th.?
To raise awareness, share images illustrating the effects of the devastating fires in NSW and Queensland, with the tag #thisisclimatechange.??
Thank you to my Sponsors Brisbane School Strike 4 Climate Brisbane Nipaluna/hobart School Strike For Climate Armidale Strike 4 Climate Funds Raised Ss4c Kirribilli Action Coffs Harbour #thisisclimatechange Solidarity Sitdown Moruya School Strike Rebecca Frost Oakleigh State School Student Council Anonymous Russell Watts The Roost Creative Ulladulla School Strike For Climate - Solidarity Sit Down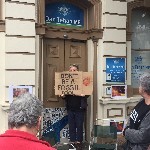 Warrnambool - #thisisclimatechange Solidarity Sit-down Wagga Fridays For Future Anonymous
Bass Coast Climate Action Network Wonny Sit Down Claudia Talbot Amanda Bernardo Mariia Ilinov Kate Hook Vicki Steer Stephen Costello Sharon Bowen The Cooper & Low Families Anonymous Robert Stainsby Anonymous Bronwym Crawford Lee Kennedy Lyndall Mulconry Anonymous Gerard Mazza Marie Sitter Lola Widmer Sharon Stern Jeff Edwards Smiths Of Eastern Heights Kylie Bedwell Lorraine Perrins Anonymous Narii Hamill Salmon Noel Hart Karen Deer Bethany Groombridge Michael Faulkner Lea Oakes Peter Lach-newinsky Jule Garrard Anonymous Sutchi Tim Walsh Sally Jope Peter Hunt Lucy Beaumont Michael Meszaros Anonymous Sandra Hawkins Caroline Crunden Bronwyn Mason Alisonn Laherty Yorke Cafe Robert Stainsby Wendy Stahel Jessica Morthorpe Margaret Whitstock Ros Marshall Kathryn Kelly
Belldesigns Anonymous Anonymous Meeray Ghaly Jacqui Green Eva Gaita Jean Foster Nick Bolton Catherine Devanny Grafton #thisisclimatechange Solidarity Sit Down Anonymous Maja Topping Michael Lagaya Anonymous Fiona Street Jasmine Nichol Tadhg Salmon Anonymous Marie Grycova Claudia Talbot Anonymous Anonymous Michael Rogan Lisa Scrimmager Sian Williams
Kaye Paton
Helen Kinniburgh Pieter Jansen Tadhg Salmon Suzette Markwell Robert Skappel Paris Luckie Sandy Klose Michael Verrier Abigail Benham-bannon Lesley Garrett-jones Peter Hooker Rae Hatch Diana Covell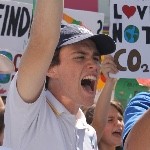 Narii Hamill-salmon Rikki-lea James Anonymous Steve Romig Yuan Lin Claudia Schult Anonymous Matthew Gambin Virginie Smolenski Catherine Holmes Janice Blakeney Anonymous
Sarah Race Jasmin Shazad David Waugh Louise Arian Cook-tonkin Mark Tan Megan Campbell Katya Henry Penny Gillard Anonymous Stephanie Anonymous Ron Maxfield Anonymous Anne Martin Jan Chandler Cameron Wheatley Nick Headlam Dana Sang Bridie Tanner Aidan Elliott Siobhain O'leary Anonymous Dale Curtis Annalese Thomas Matthias Wolf Ben Shaw Marco Caldirola Anonymous Anonymous Kim Rosenberg Ruby Butcher Anonymous Catarina Rodrigues Rita Luís Anonymous Aaglue Georgina Tilly-scholes