How to Climb Mont Blanc in a Skirt - A Handbook for the Lady Adenturer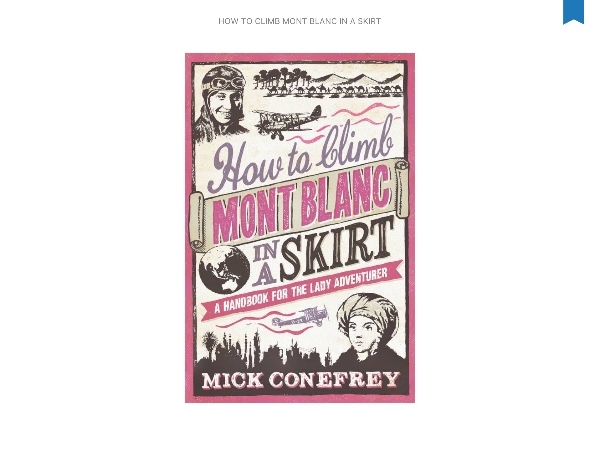 I've been wearing skirts or dresses for over a week. And having a bit of fun doing it. I was reminded of a great book my brother bought me - "How to Climb Mont Blanc in a Skirt - A Handbook for the Lady Adventurer". I have felt a bit of a 'lady' this past week. Anyway, its a great read and I recommend it. It's all about amazing stories of adventure by women.
In the meantime to those who have funded my four week skirt adventure thank you. For those who might wish to here's the link - https://fundraise.redcross.org.au/fundraisers/judyslatyer/red-cross-calling
"Few such moments of exhilaration can come as that which stands at the threshold of wild travel. — Gertrude Bell, Twentieth-Century Desert Explorer.
Cheers. Judy
HUGE thanks for my very generous anonymous sponsor who donated $5,000. Amazing
Last of the wardrobe that fits so I'm off to the Red Cross shop tomorrow to boost my supply. This is fun.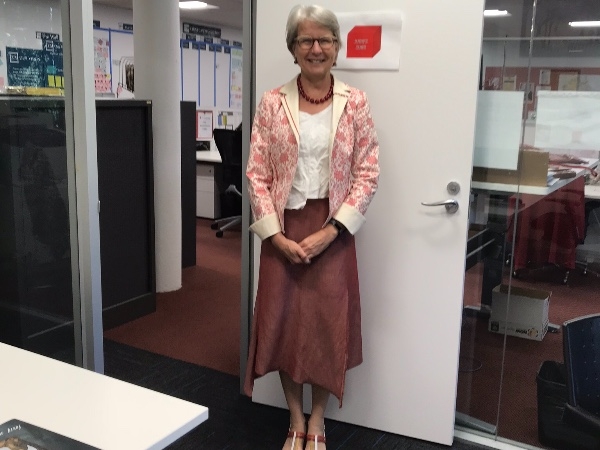 Today's skirt. In the right skirt I can twirl as well as skip as I walk along. That's a benefit.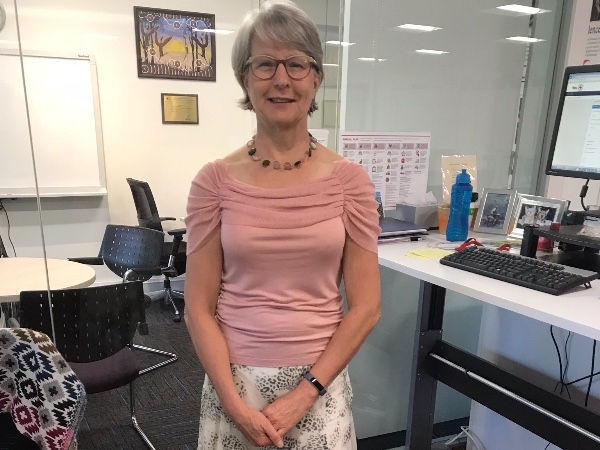 Day 5 realization - it's tricky to get a good stride up in a narrow skirt and it gets a bit nippy when the temperature is only 21-22 degrees.
Day 4 realization - My old corporate stuff doesn't fit any more. Bummer. I'll have to come up with an alternative supply of skirts and dressess
Day 3 realization - housework and skirts don't really mix but its nice to have the cool breeze around my legs
Day 2 realization - its easy to expose bits that are best left unseen when you're in a skirt; suddenly I'm becoming more 'ladylike'
Day 1 realization - skirts and windy days don't mix
Red Cross called, and I answered.
Hi all.  For those of you who know me well you know that I'm not a skirts and dresses kinda gal. So I reckon if I commit to wear skirts and dresses for the whole month of March including on the weekends you might just see that as enough of a challenge to fund me to do it. I'll have to dust off some of my old corporate gear (hopefully it still fits) and pay a visit to the op shop. The funds I raise will go to Red Cross.  What do you think?  I've set a target of $1,000.  Will you fund me to do this?  Jude
Thank you to my Sponsors Anonymous
I knew there was a pair of legs under there somewhere! Christine Armour
You just need the right type of skirt Jude. Mary Howell
Go Jude! I'm proud of u! Ross Pinney
Best wishes for a different month! Joan Webster
OK, you met the challenge so i will keep my side of the bargain! Beth Slatyer
Amazing Red Cross - how lucky we are to have them! Thanks for all that you do. Now I'm off to do my door knocking (only problem is that half my neighbourhood are regular donors already!) Ian Posthumus
Ok Jude, I know you can do this... I think you will smash $1000! Mick Yemm
Never thought much about it until now, but I don't think I've ever seen you in a skirt! Have to get Pete in a skirt next! Kate O'callaghan
Amazing cause that's close to my heart! Well Judy!! X K Ros
Great work Jude... loving the skirt on you! Brenda Chang
Great challenge Jude! Sarah Jones
Looking fabulous!