We are raising funds to help Aussie farmers
Across our sunburnt country, farming communities are fighting the growing and devastating impact of severe drought.
They've been hit hard by prolonged dry weather, especially in NSW, the ACT and Queensland. Approximately 99% of NSW and 57% of Queensland is in drought.
Families are carrying a heavy burden – not only the ongoing struggle to make ends meet, but the despair of watching their livestock perish, and the isolation they feel.
Diona wants to help them so we are raising funds for the Australian Red Cross Disaster Relief and Recovery Appeal to Help Aussie Farmers. 
Thanks for your support.
Thank you to my Sponsors Diona Declan Foley David O'connor Kieran Lynch Damien Lynam Pat & Nat Keating Daryl Whyte Anonymous Oakridge Services Team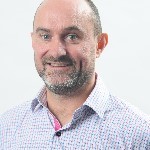 Charlie Mickey Treanor Brian Basquille Conor Bourke Paddy Garvey Stephen Lyons Pat Mc Carrick Glen Graham Adrian O'hara Brendan O Gorman Brisbane Office Chris Arrington Diona Woolloomooloo Project Team Gary Mcnamee Gavin O' Reilly John Craddock Thomas Melvin Noeleen Fitzmaurice Chris Dimond Denver Mc Mahon Gerry Connolly Matt Caroll John Smyth John Lane-smith Des Leyden Richard Willis Tommy Kelly Fiona And Garvan Walsh Brian Mcguinness Anonymous Peter, Marisa And Michael Penfold Joe Mikey O Sullivan Earth Exchange Pty Ltd. Sue Smith David O'donnell Ivan O'connor Nigel Cullen John Hennigan Thomas O Sullivan Anonymous Ollie Nilan Brian Mccormack Retha Wessels Denis Nolan Daniel Carroll Lisa Joannou Declan Foley Oisin Quinn Cathy Robson David O'connor Monique Roberts Angela Henry Craig Allen George Nuich Robert Burroughs Lincoln Parker Cadenia Stone-pohatu Anonymous Katie Ryan Arjun Ramesh Anonymous Anonymous Anonymous Soroush Jahani Venkat Bobba Clint Birch Clint Birch Anonymous Anonymous