THANK YOU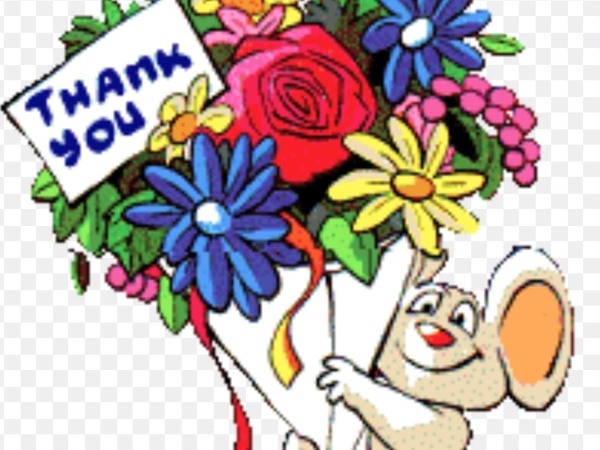 THANK YOU 
Day 31 ... YEAH THIS IS IT .. a bit of bling to go out on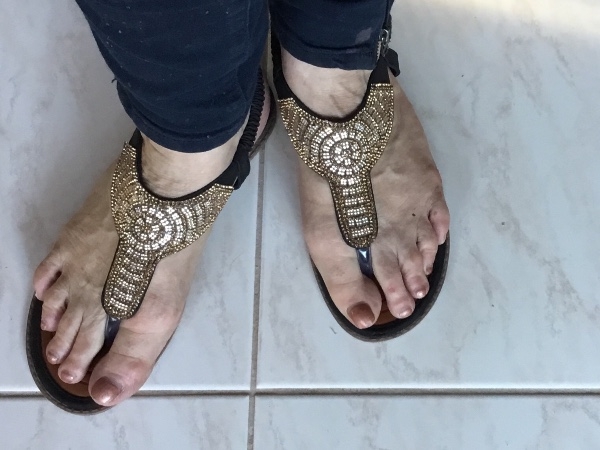 Day 31... last day.. Thanks to all my amazing sponsors...you have been such wonderful contributors, and will assist Red Cross support vulnerable people...YOU ARE SUCH LEGENDS 
Day 30. 1 day to go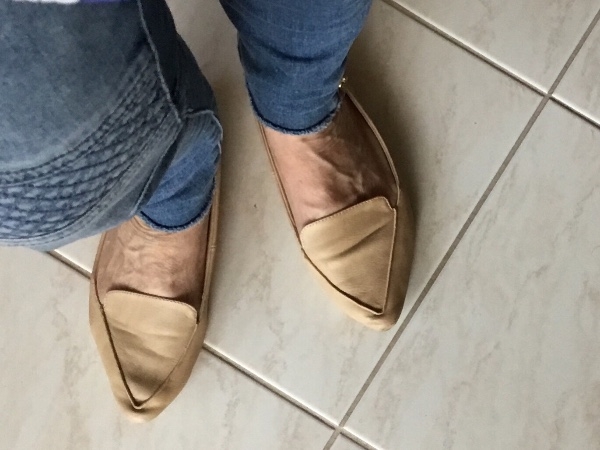 Only 1 day to go.   What a long month 
Day 29 - Melbourne 'flats' .. blisters and all with 2 days to go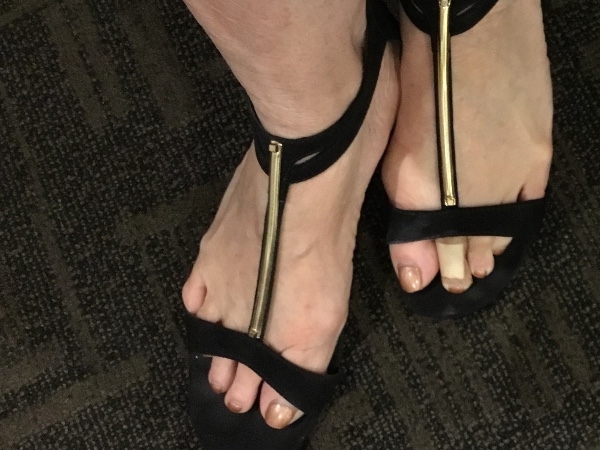 Nearly there...
3 days to go...THANK YOU ALL FOR YOUR GENEROSITY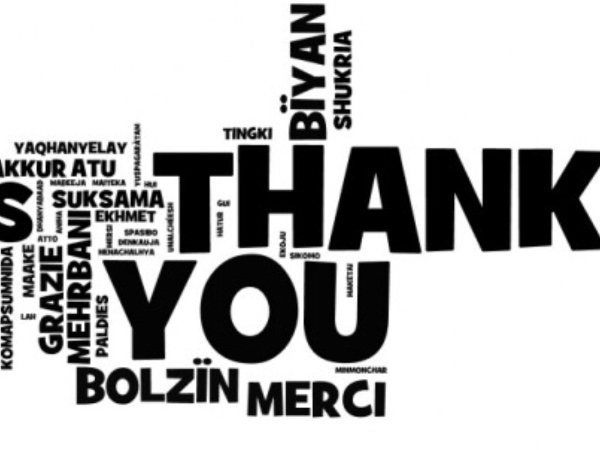 Its been an amazing 'month without heels', and as the Challenge reaches its final days, I just wanted to extend another BIG THANK YOU for your support and generous donations...
Day 28 - 'Flats on the move' In Melbourne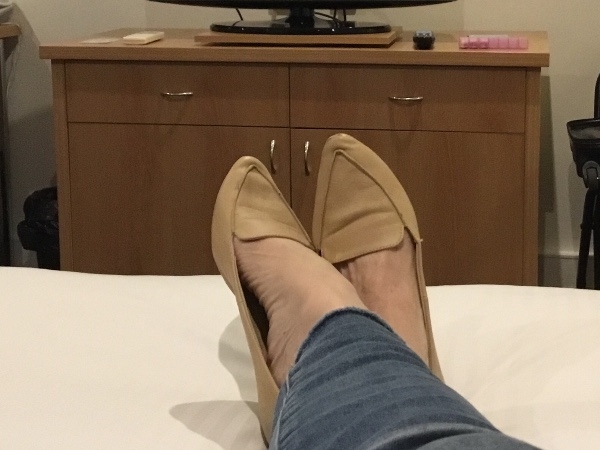 Melbourne 'flats'
Evening 27 - Farewell Reception for Her Excellency the Governor of WA in FLATS :-(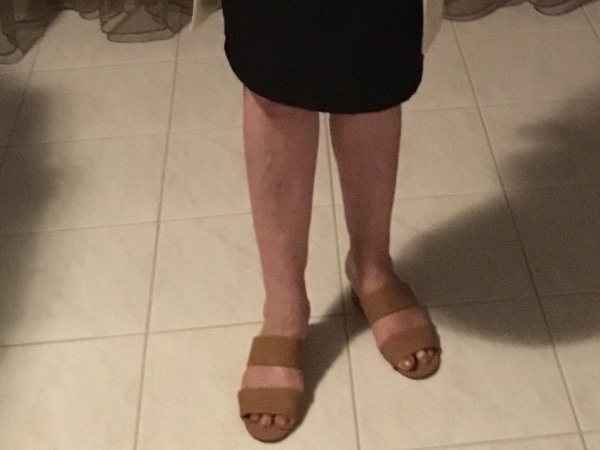 Formal event in flats ... grrrr... however it was a delightful evening acknowledging and farewelling our Australian Red Cross WA Patron Her Excellency the Honourable Kerry Sanderson AC
Day 27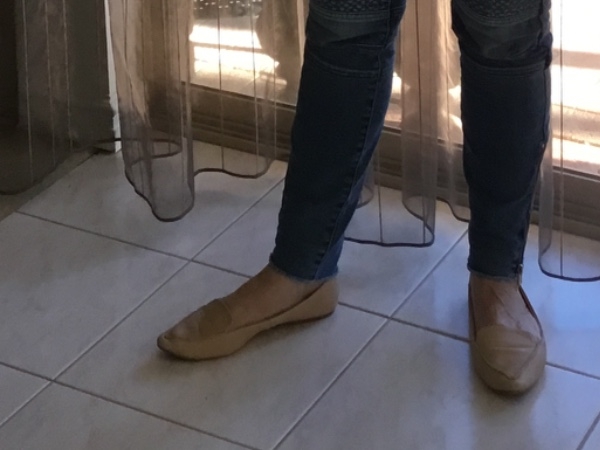 Only 4 days to go ... 
Day 26 - Di attending the Moore Region Rally .. another $100.00 from this dedicated group of Red Cross people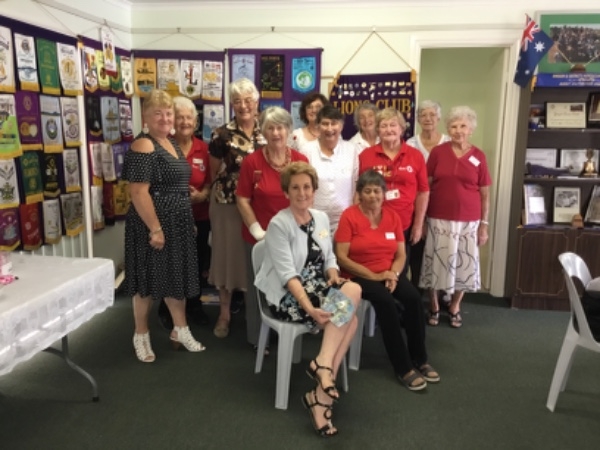 What a wonderful welcome I was extended at the Moore Regional Rally held in Gingin this morning...such lovely hospitality and to also be presented with a $100.00 donation from the group was just amazing... thank you ladies 
Day 25 - less than a week to go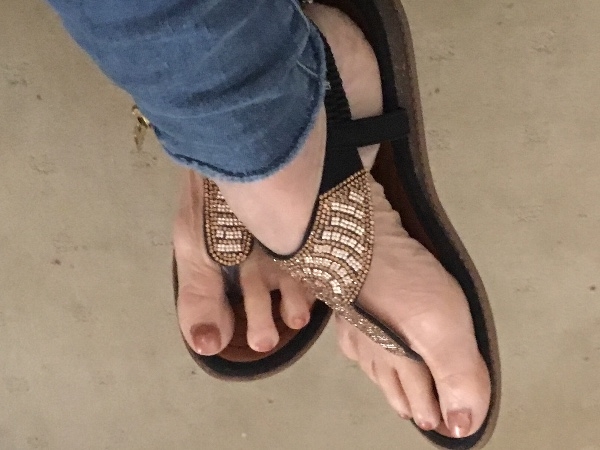 Day 25 - reached the $7,000.00 target with only 6 days to go 
Day 24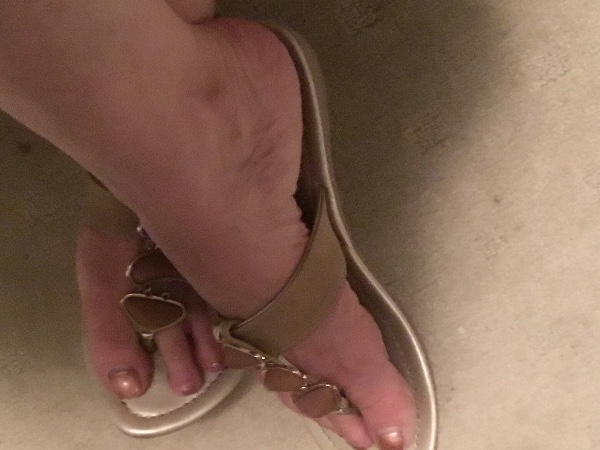 Nearly there 
Day 23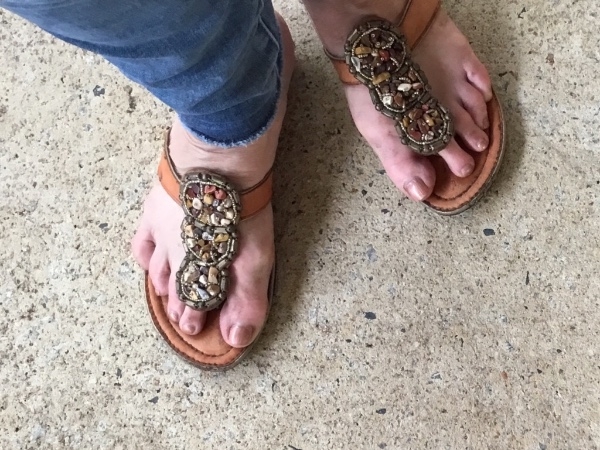 23 days of flats...what a "feet"....
Day 22 - nearly there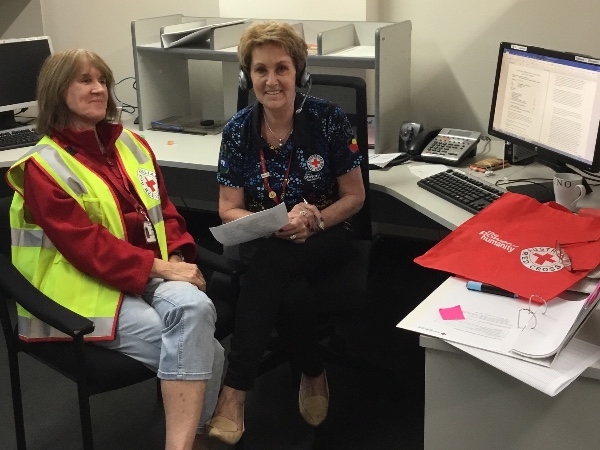 Another
day in flats 
Cannot be convinced 'Heels are on their way out!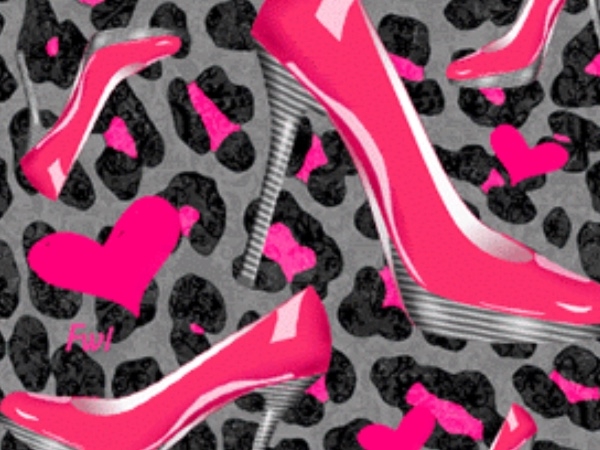 Not even this link and the thought of being 'in fashion' can convince me to ditch my heels for flats.... the pic actually 'sealed the deal' that Heels will stay 
  ...  http://www.theage.com.au/lifestyle/fashion/women-are-ditching-heels-for-flats-20180318-p4z51a.html?btis. 
Day 21 - generous donations are still coming through !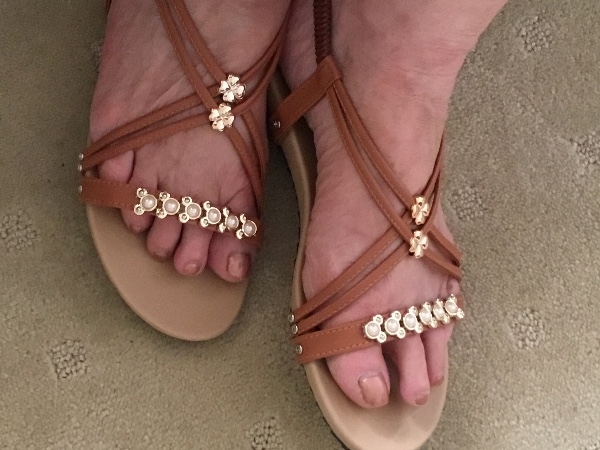 Cant believe donations are still coming... THANK YOU ALL for your great support and generous donations to Red Cross 
Day 20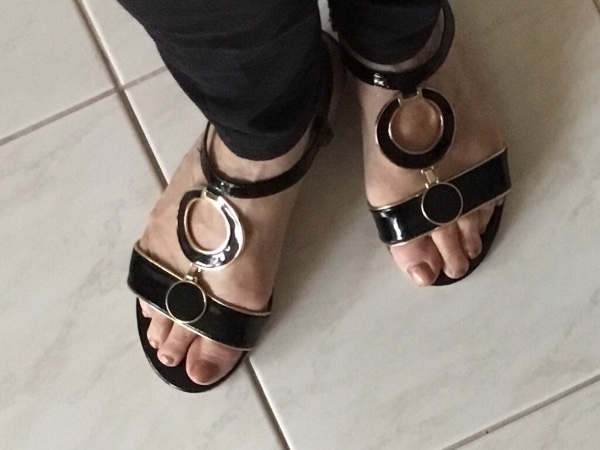 Another day, another pair of flats 
Day 19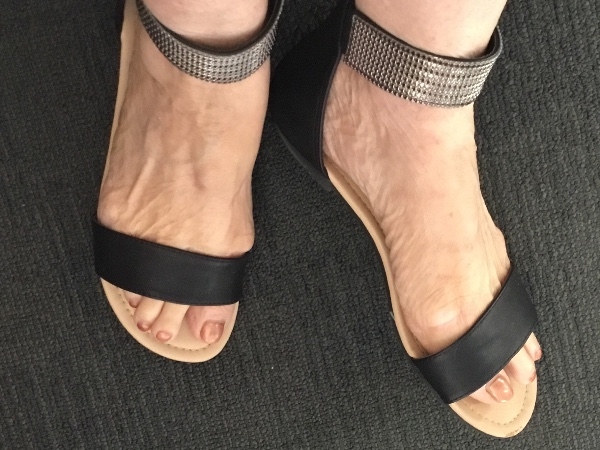 Day 18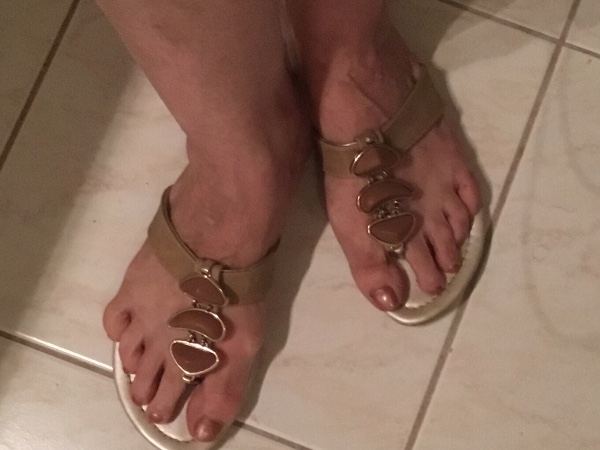 Day 19 
Day 17 - had to celebrate St Patrick's Day in ''flats'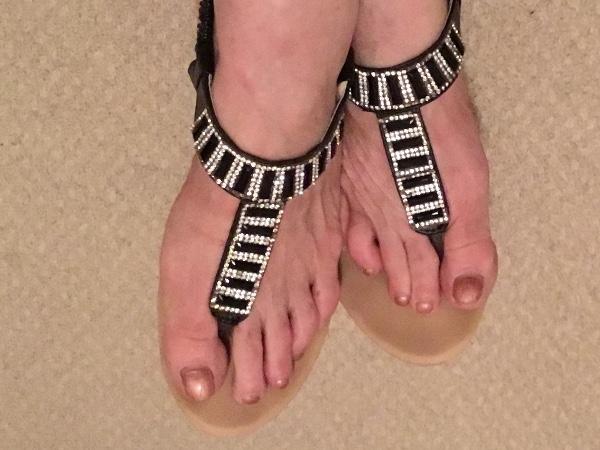 Live, Laugh, Love Your Shoes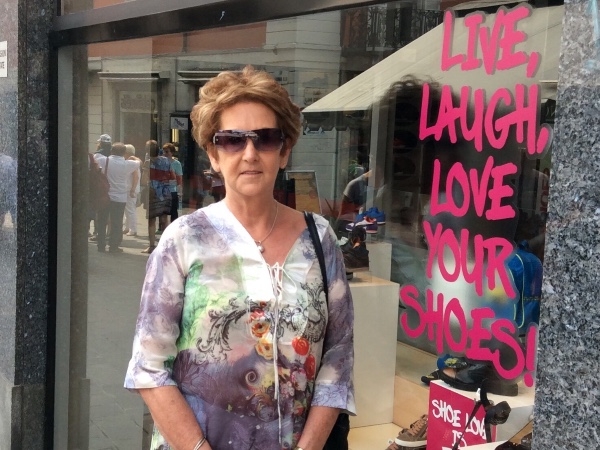 Day 16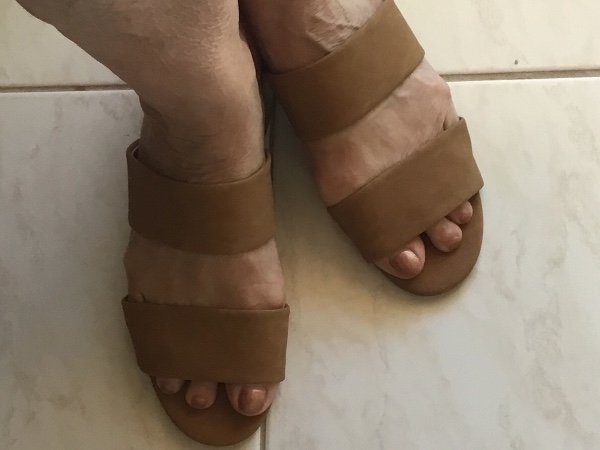 Just another 'flat' day
Day 15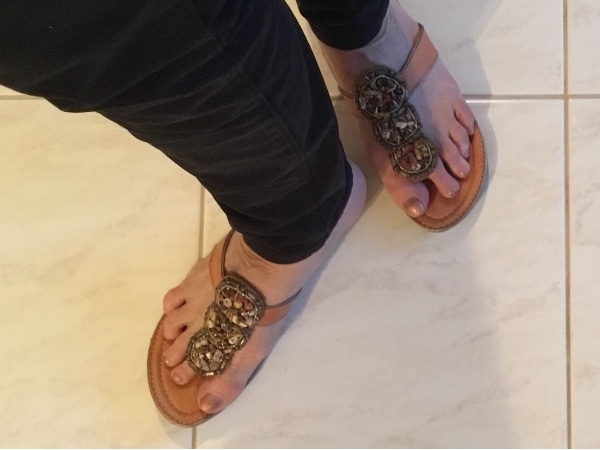 Day 15 - 1/2 way through the challenge 
Day 14
Day 14 ... the flat shoes are certainly making me 'dress down' ?
Day 13
Glad Red Cross Calling is held in March when it is autumn, as 'flat sandals' are the way to go....especially when it was 38 degrees in Perth today 
Day 12
Another day of flats 
  All in a good cause though 
Day 11 - yet another pair of flats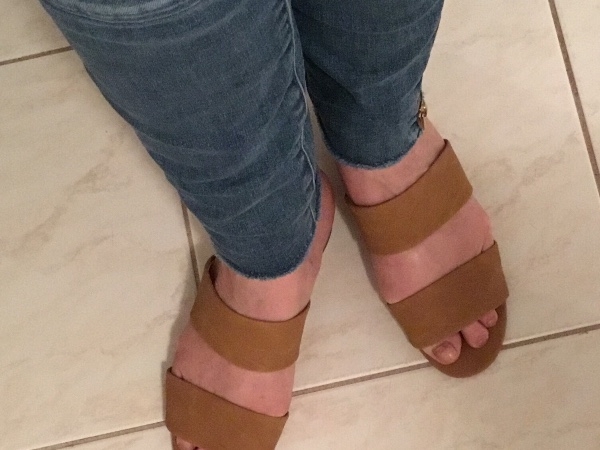 Flat foot horror.   Oh for a pair of heels 
Day 10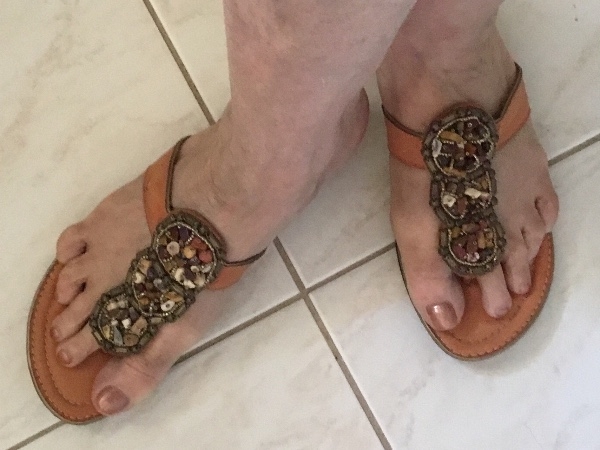 1/3 of the way through... legs are tracking ok
Day 9 - a Red Cross 'Flower Committee' Unit fundraiser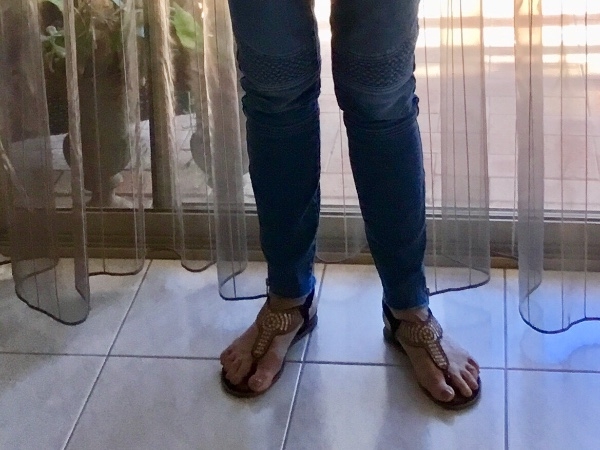 A casual day of raising funds for Red Cross.   A casual look as our unit gets together raising funds for Red Cross at a card day 
Day 8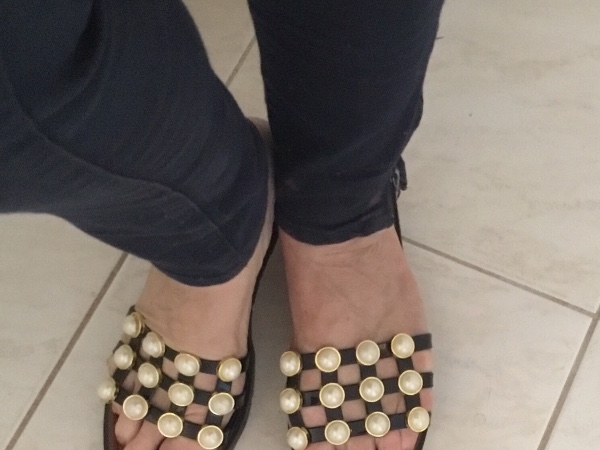 Day 8 - 'A Pearl Day'
WOW, WOW, WOW....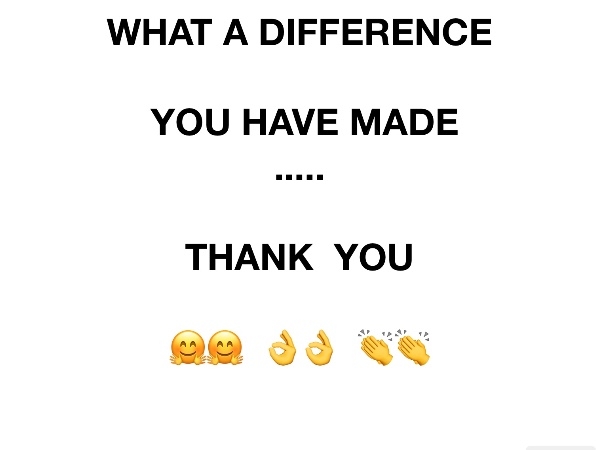 THANKS TO THOSE WHO HAVE GIVEN SO GENEROUSLY IN SUPPORT OF MY 'Month Without Heels' CHALLENGE, AND HELPING RAISE MUCH NEEDED FUNDS FOR RED CROSS....WHAT A 'FEET'.. 
  Day 7 = $1,172.00 .. Your support is very much appreciated...YOU have made a difference 
Day 7 - 1 week down 3 to go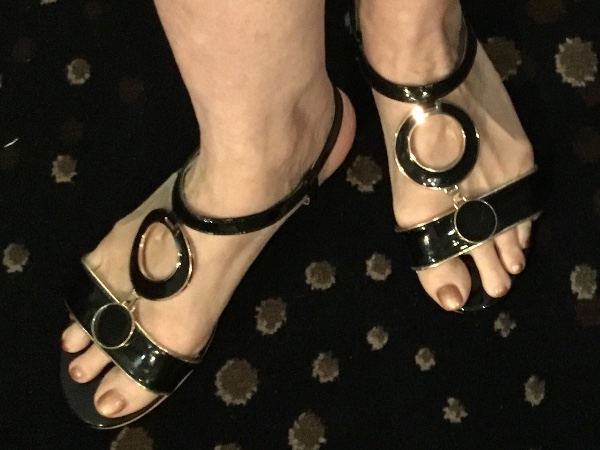 Wearing 'Flat shoes' again at meetings in Melbourne.... what a 'feet' that is 
Day 6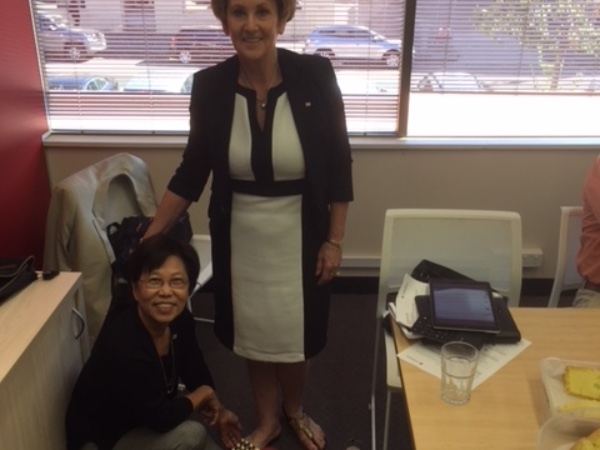 In Melbourne at Red Cross Meetings.....what a lovely surprise when the SADAB Chair purchases flat shoes for my Red Cross 'Month Without Heels' Fundraising Challenge ... what a gem
Day 5 - updated image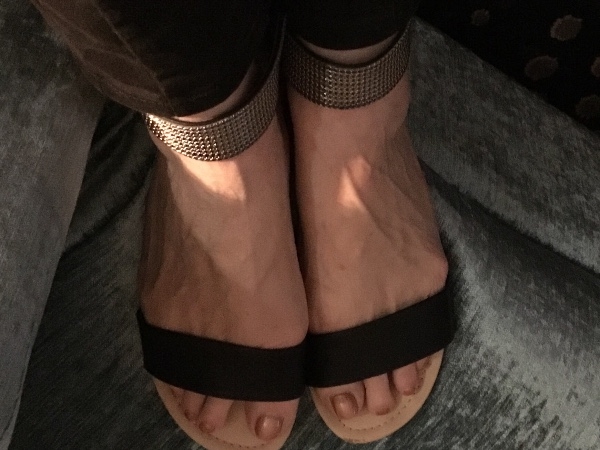 Another pic of Day 5 flats.. didn't realise the image had been cropped 
Day 5 Perth/Melbourne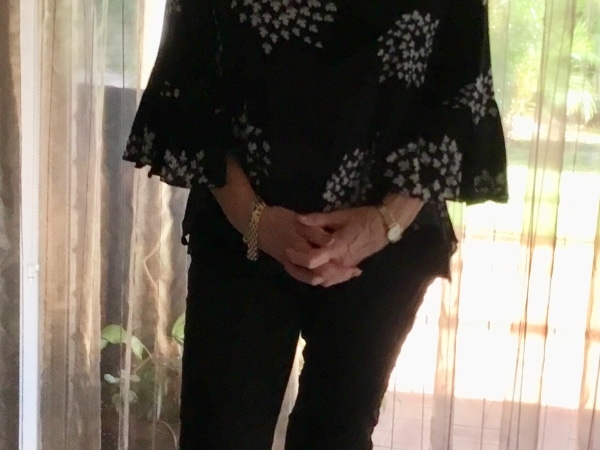 Flying to Melbourne for meetings..in flats 
Day 4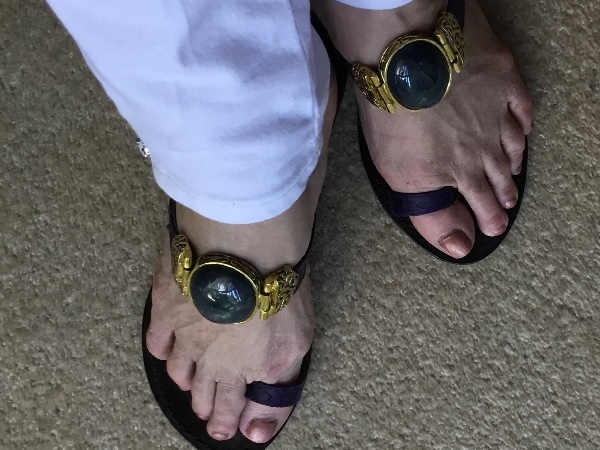 Another 'flat' day' 
Day 3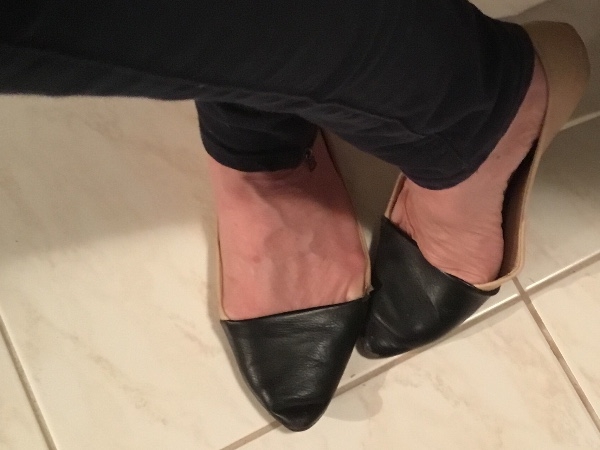 Day 3 and still coping well 
Day 2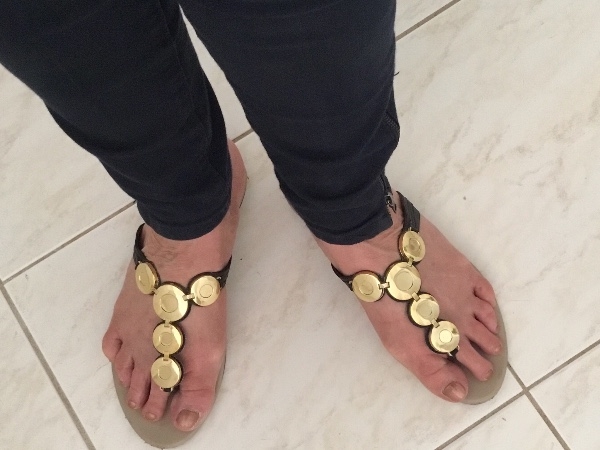 Thanks to friends who purchased some shoes for me to wear.... 
Day 1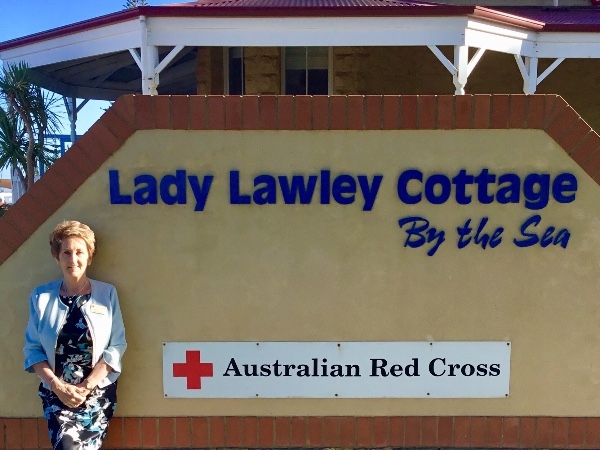 Di and flats 
Day 1 of my 'Month Without Heels'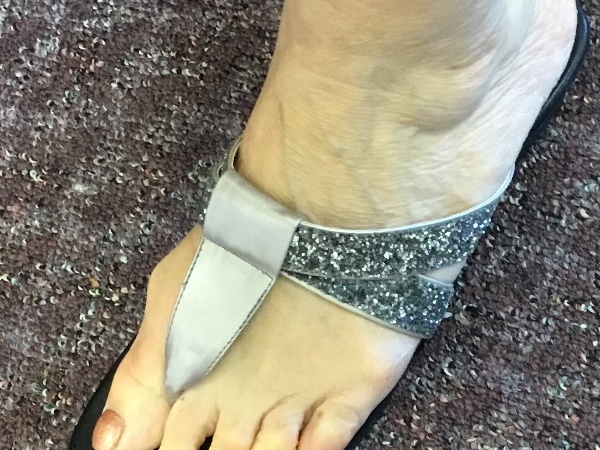 My first pair of flat shoes especially purchased for Charles (NT Divisional Advisory Board Chair) who will sponsor me if wore a pair of thongs ... 
Raring to go for Red Cross Calling ... the countdown is on....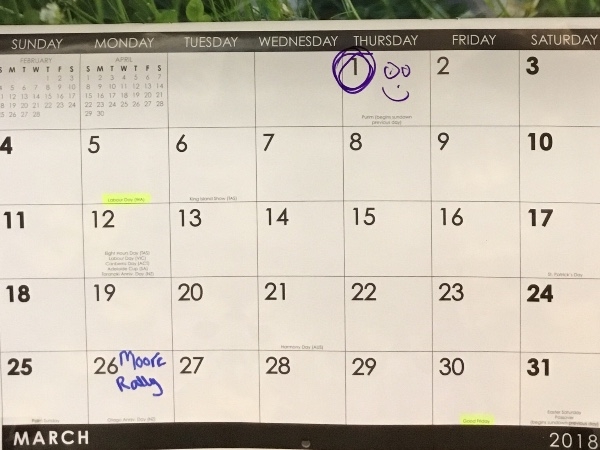 Shoes in place and ready to start the 'month without heels' challenge to raise funds for Australian Red Cross.
Red Cross called, and I answered.
When Red Cross calls, Australia answers. Every year, Red Cross Calling brings people together to support those in our community and further afield who have fallen on tough times. This March, I'll be answering the call and getting involved in Red Cross Calling to raise funds to help people overcome crisis across Australia and overseas.
My Red Cross Calling Challenge is to 'go without heels for a month', and for those that know me, you will understand that this is not an easy 'feet'...
I have been 'In Training' for a month now wearing flat shoes, so hoping the feet and legs can handle the Challenge?
Hope you will support me to raise funds through this challenge.
Thank you to my Sponsors Anonymous
No "Italian slappers" for you this month!!! John Hood
The amount may look odd but that brings you to exactly $7000. Well dane and all the best. John Hood Ross
Good on you Di, very exciting! Ross Sue Vardon
Congratulations on your great feet Di. Sue Borka Buseska
well done on this event. I hope you exceed you target Kerry Mcgrath
Adore the new flats Di Kerry And Steve Nash
As always you are out there supporting people in need. You are a legend Di Buckles. xxxxxxx Penny Harrison
Love the pearls Di! Moore Region Members
From the members of the Moore Region. Judy
Go Di. Love the photos. Jude Anne Macarthur
Congratulations Di, I know how hard this will be for you and I am full of admiration!!! Lyndal Herbert
Looking fabulous Di!!! Jeni Mcdonough
Good luck with the flat shoes challenge Di, here is our donation as pledged at the Council meeting last year. Jen and Phil x Kathryn Sharpe
$1 a day for your efforts Di! Well done :) Linda Crumlin
Good on ya Di 😄😄😄 Simone Clarke
Now I understand. I am sponsoring you 50 cents a day 😁 Helen Clarkson
Looking good in thongs well done