We're raising funds to help our Aussie farmers
Australia is experiencing the worst Drought
NSW farmer's eyes are wet; lands are dry with 99%of state in drought and not a grain to feed the livestock.
While a good rain can help in pleasing the dry land to blossom, farmers need money to buy a bale of grass for their livestock.
It is time for us to unite to share and care for the land we call our second home and our Aussie farmer mates.
Telugu Desam Australia -embraced the spirit of service from NTR who hailed from a farming family is at its forefoot to extend a helping hand to the farmers and the land in crisis. As a part of this mission, we are asking for donations from you. The dollars we collect may not nourish the dry land, but it will nourish the hope and provide strength to the farmers.
Please extend this invitation to your family, friends, and colleagues and to all human beings that you know of to raise funds. Together we can make a difference. One small step leads to a big giant leap so every cent, every dollar counts.
Note: Every dollar you donate will be held accountable and will be handed over to Local Government Representative and ensured that it reaches the needy.
Thank you to our Sponsors Shalini Sunkara Ajith Veerapaneni Shiva Devineni Rakesh Kakumanu Telugudesam Australia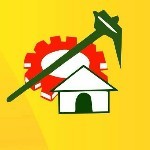 Parramatta Telugu Warriors Cricket Club Students Cocoon Dasanth Avirineni Moukthika Kandru Hithesh Kancheti Purnachand Davuluri Satish Gadde Prasad Kancherla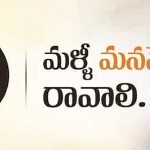 Sudhakar Enturi Nia Surapaneni Subhash Nimmagadda Raghu Sunkara Surendra Kumar Anne Ravi Taragambadi Venkat Iragavarapu Rama Krishna Muttavarapu Ramesh Arumilli Naveen Kondabolu Anonymous Chandra Bose Gaddam Anjay Anne Teja Anonymous Anonymous Shiva Devineni Vijay Chennupati Raghuveer Parupudi Anil Pothini Anonymous Vineel Koneru Anil Surapaneni Anonymous Anonymous Anonymous Nallamala Rakesh Anonymous