Australia Bushfires Fundraiser: Reliance Worldwide Corporation Fundraising Campaign
Australia is facing a national crisis as this season?s bushfires have torn through rural communities. RWC is coming together to support our friends and colleagues, and we?re asking you to consider donating to recovery efforts.?
?
The damage is devastating:?
- At least 24 people died?
- Half a billion animals perished?
- More than 2,500 buildings destroyed, including 1,500 homes?
- 8.4 million hectares burned (84,000 sq km or 20.8 million acres)?
?
The Australian Red Cross is supporting thousands of people in evacuation centers in Victoria and New South Wales. Your donation supports recovery programs and emergency assistance for affected communities, helps people and communities prepare for disasters and more.??
We can easily reach our goal if every RWC employee donates $5 AUD. No donation is too small or large, and each employee donation will be matched 100% by RWC. Please help by donating today.?
*We are always happy to receive outside donations.
?
Thank you to my Sponsors Reliance Worldwide Corporation From Management Staff Of Lcl Pty Ltd, Melbourne Australia Bradford White Corporation Heath Sharp Ningbo Huaping Intelligent Control Technology Co.,ltd. Silon S. R. O. Cmi - Comprehensive Marketing, Inc. Gavin Dehn Nippon Gohsei Uk Ltd Tim Brown Jeremy Gledhill Mega-pak Ltd
Simon Arburg Ltd Michael Moriarty Superior Seals Ltd Sean Mcclenaghan Anonymous Milestone Creative Ltd Sandra Hall Mulrain Snider, Inc. N. H. Yates Michel Sales Billy Chen Patane Anonymous Rebecca Fondell Andrew Johnson Roger Foenander Mark Nella Frank Mess Randy Graves Advanced Hydronics/next Assoc Rwc Factory 2 Night Shift - West Drayton Uk
Uhy Kevin Buckner Automated Packaging Systems Ltd Everett Turpin Coleman-russell Kal Nanji Karl Hammes Anthony Parisi David Succurro Clifford D'angelo Tina Caldwell Paul White Yuhuan Wang Chip O'neil James Bell Ultrapolymers Group9 Communications Kevin Sossin Midwest Sales Julie Rassat Jun Pan John Russell Wolfgang Putz Jason Hawk Linas Markulevicius Noel Neath Steven Scheiner Jodi Smith (sap) Rwc Germany Kulwinder Kaur Thandi Kevin Mayer Khalil Balouch Uwe Winkler Jake Hardt Joseph Wittman Hodes & Sutter Hodes & Sutter Stephen Van Vloten Lars Christensen Anonymous Karon Ayres Johnguest Korea Ltd Philippe Evaux Austin Carter Distrupol Ltd Marc Whitney Nathan Curry
Christian Claus Anonymous Maribel Pagan Robert Buschner Mike Conte Dino Trkic Alex Twitchen Anonymous John Tulloch Tommy Avery Roberto Edgely Bradley Reid Marquis J Stokes
David Bullion Juliet Bosel Jessica N Berry Bill Bainbridge Equator Amaru John Lee Narinder Bason Stuart Luck Andrew Richards Derres Catalano
Pei Bradosky Steven Edwards Derres Catalano David Neufeld Sunil Patel Robert Richards Sharie Griffin Anonymous Larry Ji Sonny Kishor Anonymous
Peter Soltau Oaktree Interiors Ltd Anthony Antol
Mark Stevens Rick And Cathey Hall Reliance Worldwide Corporation David Peckham Anonymous Peter Flynn Paul Daniels Janette Pierce-perryman David John Mann Denita Hensley Anonymous Cyrille Hausseray Anonymous Anonymous Marie Finlayson Anonymous Timothy Williamson Paul Dana Alba Bellotto Luce Jussen Alex Rycroft Richard Rafalski Darlene Byrne John Vogel Dennis & Candice Loveridge Luke Bowlden Chris Carrier Nick Reed Cori Kates
Conan Hooton Joanne Johnman Rwc Cullman Aaron Mcfarland Anu Kalia Elena Fernandez Mark And Helen Anonymous Lindsey Walker
Alan Venturi Nancy Hubbert Anonymous Rita Martin Anonymous
Ian Smith Mike Riseley Glen Ansell Martin Bentley Martin Nicholson Ken Sonter Catherine Rawlins Rj Brown Brad Reid Nickolas Newlin Anonymous Mike Davenport Jim Cosley Eric Winter Mike Heath Joe Screnci Geoff Hoban James Marks Claudio Nemetala Ali Eisner Jose ZuÑiga Anonymous Rwc Lavergne Matt Wilkinson Julius Olsen Troy Candappa Bharat Bommuluri Rwc Corp Mary Sherman Brandon Heldman Andy Johnson Sharell Smith Hayden Cooper Marika Nuphyl Tp Joanne Good
Peter Piroso Adele Dymock Brian Chambless Evelyn Evans Greer Mendel Luis Pacheco Tim Weragoda Tony Duffy Anonymous Judi Luiz Osman Ozturk Yu Shen Larry Heatherly Anonymous
Fiona Robinson Nancy Crane Cathy Gray Paul Moody Chris Knapton Anonymous Al Morris
Caroline Sterich Jeff Sherry Lytle Cullman Bagger Room Kerrie Downs Lee Flood Greg Butler Greg Allen Kevin Wootton
Martin Coates Julian Cullum Larry Jennings Carl Gray Lloyd Edwards Matthew Macdonald Peter Marshall Daniel Watson Josh Smith Steven Cook Graeme Paylor Hillary Simons Philip Walters Leonie Dockerill Maren Ewers Daniel Pierce Ruth Stotz Billy Thibodeaux Erwin Christopher Bentley Eduardo Morillo Fernandez Thor Hansen Shera Jones Kris Martins John Ballantyne Grace Freeman Woodrow Mcdaniel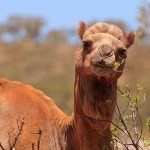 Manny James Fade Karen Hanson Julia Nilsson Garrett Crider Michael Parker Jim Laha Anonymous
Anna Walker Jennifer Cannon Anonymous Mohammed Mannan Ji?í Houdek Alex Mclaughlin Julian Cullum Harmeet Rai Brian Ostrowski Edwin Orellana Nik Palecek Dana Flory Donagh Ali Hyman Dylan Hall Jake H Daniel Hampton Deeksha Sahani Sam Rattley Can Alkaya Ferida Knezev Emily Connell Catrina Murphy David Shanahan Paul Bentivegna Amanda Piroso Ross Koirala Anonymous Justin Smith Noelle Browning
Caron Heath Jim Lestage Lora Schmidt Chiquita Chapman David Williams Christine Hunnisett Daniel Gray Matt Rowley Mary Thorpe Harrison Nicholson Eddie Mcdaniel Brian Rumsby Dan Tygrest Cindy Welsh Andrea Hill Pam Kaur Anonymous Jacqui Hodge Thomas Kilgannon David Jeffery Stephen Richards Gilberto Marino Jeff Hubbard Leslie Wright Anonymous Jannette Santana Ronnie Pikulinsky Jo Burford Mary Wilkins Frank Sangkuhl Tracy Lerdorf Anonymous Edwin De Wolf Peter Kelly Will Brownlee Julie Glover Autumn White Erick Yarbrough Helen Wynyard-wright Daniela A Bachman Beverley Dell James Casavant Justin Gibson Andrew Sabiston Anonymous Brett Dury Michael Lang Géraldine Gameiro George Knox Thierry Avenu Anonymous Karen Garmon Mauro Cavalitto Anonymous Rachel Casanelia Nadine Askew Silva Simona Ariel Denney Mr Anonymous Luisa Doronzo Elizabeth Gordon Leeanne Williams Jiahui Liu Melissa Boyle Anonymous Joe Devlin Sudesh Heer
Donna Smith Dale Baker
Gordon Macdonald David Wei Ian Moore Allen Mills Andy Walker Richard Gittins Jim Houlton Rose Shaw Anonymous Clayton Boardman Narrinder Bougan Tsvetan Gushanski Anonymous Steve Green Paul Stott Catia Oliveira Debbie Whittaker Wim Weber Dragan Nestorovski Steven Craven Anonymous Tahanee Mosquera Anonymous Billy Kundi Fabio Bellini Anonymous Kristian Johnson Aldo Ferrero Anonymous Edgar Creencia Robyn Jones Maria Lannom Anonymous Lauren Wheelwright Sai Ravisankar Anonymous Anonymous Hannah Damarell Narisha Kat Jones Rwc Martin Quinn Paul Brown Matthew Jennings Jeremy Tonkin
Shaun Pratley Rwc Anonymous Lauren May Brad Duncan Anonymous Chris Millard Anonymous Harvin Sahota Rudi Scott Shane Blamires Anonymous
Matthew Smith Manuel Lopez Meosha Reliance Worldwide Corporation Maciej Rilling Anonymous Mike Smith John Ward Anonymous Federico Bacciu