Pastry chefs and dessert makers around the globe supporting Australia's recovery from bushfires on Saturday February 8th
We will soon be listing the Desserts 4 Difference activations happening around Sydney and the world. Stay tuned...??
?
?
Westin Melbourne - 8 February 12-5pm Lobby Bar
Westin Melbourne 205 Collins Street Melbourne, VIC 3000?
Spent Gin botanicals ice cream sandwich with honey and oat cookie dipped in four pillars orange marmalade and white chocolate
Price: $10 Take away boxes available Michael Greenlaw Executive chef
Park Hyatt Sydney - 8 February - Bar, The Dining Room, The Living Room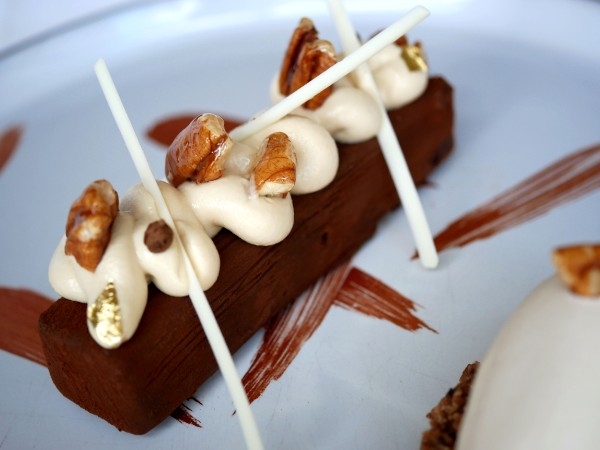 Pastry chef Shlomo Palensya has created a dessert that is inspired by the trees and logs in the bushfires. Sechuan chocolate log with whipped Orelys ganache, carelized pecans and Valhrona cocao nibs ice cream.
Park Hyatt Sydney, 7 Hickson Road, The Rocks Sydney?
Messina Gelato POP Up Collaboration - 8 February - Rosebery, Sydney
Head on over to Messina Gelato in Rosebery, Sydney on Saturday 8 February. They're hosting a sweet and savoury pop up in collaboration with a group of local pastry chefs.? ? ? ?
Bourke Street Bakery - 8 February - Sydney wide bakeries & cafes
We all know the tarts at Bourke Street Bakery are special. On Saturday 8 February they are donating the proceeds of their tart of the week to the Desserts For Difference campaign across their twelve cafe's and bakeries.? ? ?
Thank you to my Sponsors Puratos Australia Russian Pastry At Its Best! Anonymous Luxbite (crew & Customers) Anonymous
Boudin Bakery Reverence Sourdough
Gumnut Patisserie Anonymous Anonymous
Petal Met Sugar Klemen Popit Fancy Radish Chocolate Artisan & Singing Magpie
Inter Desserts
La Petite Fourchette
Mia Restaurant Co.,ltd.
Sacrebleu! Vincent Piccolo Anonymous Anonymous The Westin Melbourne Leanne Dransfield
Watch Your Fingers Patisserie
Angelita Patisserie Ralf Bruegger Hung Kiat Lam Kai-ling Huang Tom Mitchell Kim Ambrose Mix Mix Co. Irene Tanuwidjaja Danna Carr Madeleine Swincer Jose Chavez Anonymous Jose Chavez Kelsey Wong Hugh Davison Rita Linda Brusaca Kelsey Wong Kelsey Wong Carol Olson Robert E Henkin, Md, Joice Limmantoro
Anonymous Andre Sandison Lisa Croxford Kelsey Wong Kelsey Wong Anonymous Anonymous